Mike Drysdale, Ph.D. - Golf Psychology Expert, Assessments Expert And Educational Psychology Expert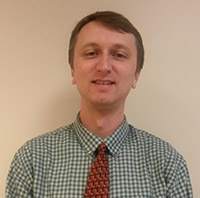 Mike Drysdale, Ph.D. is presently an Associate Professor of psychology at Vincennes University in Indiana, USA. He teaches a variety of courses in the Psychology Department and also created and teaches an undergraduate course entitled Mental Aspects of Sport Performance. He also is a mental game coach with athletes at the university and locally, helping them from a psychological or mental perspective on their learning and performance. He is a member of the Association for Applied Sport Psychology (AASP).

Mike holds a bachelor of arts degree in psychology, a master of science degree in psychology, and a Ph.D. in experimental and applied psychological sciences from Utah State University. Mike is also a Level IV IMGCA Certified Mental Game Professional Coach.

Mike has an outstanding athletic background. He excelled in basketball and golf. Mike participated in sport from an early age. He was involved in youth soccer from the ages of 9-11 and in high school he competed in basketball at the junior varsity and varsity levels and golf at the varsity level. In golf in his junior year they were state champions. He placed third individually. In his senior year he was the conference player of the year. To be a competent mental game coach, it is not mandatory to have been a great athlete, or to have competed at the highest levels. But it is very helpful to have competed so you can empathize with clients and provide them insights about competing that only a former competitor can know. In this way, Mike can really draw from his competitive experiences to help his clients.