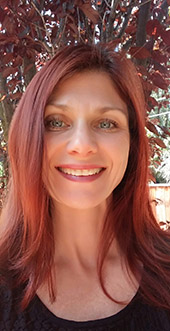 "Bill Cole has continually been at the forefront of a transformative movement in sport and performance. He is a pioneer who has enthusiastically promoted and personally expanded the mental game field with effective processes and indispensable articles. And so, it is truly a privilege to be recognized as a mental game coach by such a respected and prominent leader in the field. Bill has amassed a wealth of information and valuable, usable resources. He instructs fluidly - sharing material, answering questions, and guiding towards understanding. Not only did Bill teach me with a straight-forward and tangible approach, he is a warm, immensely encouraging, and accessible instructor. After researching several coaching options, I am thrilled that I chose Bill Coleís IMGCA certification. I have learned so much from Bill and felt prepared and eager to create my project. I have already started embedding the material I learned into my personal evolution and professional practice. My newly-minted coaching skills will fundamentally and positively influence the growth and performance of all my clients. Becoming an IMGCA certified mental game coach has been a first-rate experience and the journey is just beginning!"

–Jane Bahou, MA, LMFT
Level I IMGCA Certified Mental Game Instructor


---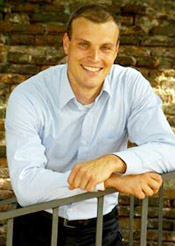 "My IMGCA certification training program with Bill Cole has been the best teacher-student experience I've ever had. Bill is always full of energy, in good humor and above all a repository of important, vital information. It is absolutely unbelievable how he can answer every question, illustrated with a specific, pertinent example from his teaching, coaching, consulting or playing experiences, and tell stories about the material with any sport.

Working with Bill is invigorating, inspiring and exciting. I always looked forward to each session and left feeling uplifted and full of energy. Bill got me in the "zone" in each class.

Once again Bill, thank you for your great attitude, your selfless sharing of your own experiences and your obvious desire to help me grow as a coach. It was an unforgettable experience and I look forward to our next certification training level!"

–Bc. Jan Moravec, DiS.
The Czech Republic


---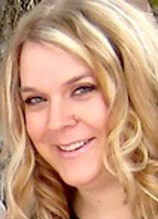 "I strongly recommend the IMGCA Mental Game Coaching certification program for anyone looking to further their knowledge about mental game coaching, build or expand their business, and/or grow on a personal level. This program is a great investment and provides numerous benefits to its participants and graduates.

Furthermore, the IMGCA certification program is a wonderful value! I was pleasantly surprised by the amount of resources the program offers, including: articles, videos, audios, suggested books and websites, resource guides, assessments, checklists, a workbook, and more.

In addition to the wonderful resources you receive, you also get to work individually with IMGCA founder and president, Bill Cole. While Bill is obviously an expert in the field, I appreciated the fact that he is a wonderful coach and instructor as well. Bill made sure my certification program was individualized and tailored to me specifically; he fit his coaching/instructing style to best suit my learning style and personality; and he offered real-world stories and solutions in addition to content. Additionally, he has been very approachable and supportive - I can tell he really wants those he coaches to be successful and benefit from the program.

Before starting the IMGCA mental game coaching certification I did a lot of research on the various certification programs offered. After much research and consideration, I chose IMGCA; and I am so happy I did! I am looking forward to putting my new knowledge and skills to use, both as a professional and an athlete."

–Caitlyn Worledge, MS, LPC
Certified Mental Game Instructor
Mental Game Perspective
www.mentalgameperspective.com
Flower Mound, TX, USA


---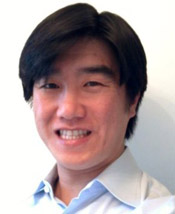 "Many people refer to the famed NBA Coach Phil Jackson as the 'Zen Master' of basketball due to his unique values and qualities. I view IMGCA President and Founder Bill Cole in the same light due to his qualities as a human being, teacher, mentor, and coach. His wisdom, calm demeanor, great listening skills, and instruction were second to none! I would come out of each IMGCA training session with valuable takeaways that I could apply immediately in my own life and for my clients.

From my initial contact with Bill, he was very responsive and thorough in answering all my questions through email and during the consultation call and it didn't stop there. He kept me engaged throughout the entire training process with check-ins and provided just enough nudge to keep me moving forward, always offering his help and guidance to earn the Level I Certification.

The IMGCA private backroom certification program website is the central hub of endless classic, time-honored mental game techniques and the latest mental game coaching tools and resources Bill has collected over decades. I consider this site to be 'the encyclopedia of mental game coaching'. You can browse this private site for hours upon hours and will never stop learning. I found incredible value in the audios, journals, videos, tools, and links provided through my membership and certification training and plan to continue using these applied psychology tools and resources in my own life and to help future connections.

Mental game coaching is applicable to all aspects of life whether it be business, career, or sports and if you've been browsing the IMGCA site contemplating whether or not to sign up for the certification program, I'd encourage you to take that step and train with Bill. You will thank me for it later. He's one of the pioneers in mental game coaching and the first undergraduate in the world to graduate with a degree in Sports Psychology. What makes Bill more special is that he understands the perspectives of athletes, trainers, and coaches at all levels and personalizes the training to your needs and goals and takes you on the ride at your desired pace."

–John Kim, MBA
Level I Mental Game Instructor
Los Angeles, California


---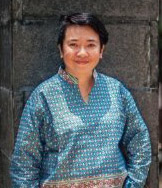 "Having the opportunity to learn from the pioneer of the Mental Game, Bill Cole, that is very rare. He is the best coach, mentor and educator that I have ever met.

He is patient in explaining, very thorough and precise in his feedback and very professional in his approach. He was able to give me a very practical approach and pointers so that I was able to use them almost immediately. This is the one of the best investments that I have ever made on myself so far. So just go for it!

I looked forward to my coaching sessions with Bill. He is very attentive and he made me comfortable in asking questions and tapped into his vast experience in this field. Our coaching sessions normally turn into interesting discussions, at the end of every session, I was learning so much. I am looking forward to continue my certification to the next level. It is so much fun, learning and creating under the guidance of Bill Cole.

I was looking for coaching certification that is different but yet fascinating. I came across IMGCA Certification. Even without registering into the program yet, the explanation that was offered was extensive and very detailed. I love the structure of the program. It is easily understandable, and the amount of resources like videos, audios, and articles offered is more than enough for the students to understand about the program and to use them immediately.

Mental Game Coaching complements the work that I am doing right now. It gives me a different perspective of peak performance, not only in sports but also other areas like in business and life. The fundamentals, methodology and principles are very aligned to what I am doing now. I highly recommend Mental Game Coaching to those who want to understand, support and expand their skills in the mental game. Having the certification will certainly give you the professional edge with others."

–Shafizal Shahidan
Level I IMGCA Certified Mental Game Instructor
Indonesia


---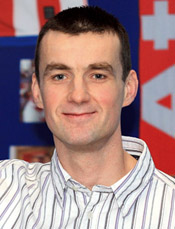 "I first heard about the excellent Bill Cole know-how from my coach Rodney King, so it was natural for me to check him out right away. Well, what can I say after JUST a couple of months of intensive coaching and the IMGCA education process? Simply brilliant stuff and outstanding overall approach!!! I immediately have been able to apply all the material in action, during special operations (police, military) training camps, and while coaching professional elite soccer players, and other world-class athletes.

Moreover, the IMGCA message is getting spread here in Slovakia like wild fire, and now even pro elite coaches are starting to pay attention (based on awesome results which they see first hand in action every day). I am starting to work with these coaches as well. I once again highly recommend you contact Bill Cole and see first hand about his fantastic know how. It has been one of the best investments I have ever made. You can give a gift to yourself to reach your full potential! Go for it."

–Ing. Radek Sefcik
Level IV IMGCA Certified Mental Game Professional Coach
Professional Special Operations Police / Military Coach
BJJ Brown Belt And Elite PCWA Coach
Slovakia
www.mentalcoach.sk


---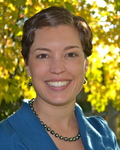 "I had been a clinical psychologist for almost 15 years when I realized I wanted to expand my practice and include something fun and challenging like sport psychology. I shopped around and quickly found that Bill Cole was going to be a good fit for me. He took time to introduce me to his program and how we might tailor the learning experience to my specific needs, which included accommodating for my full practice and family life.

Throughout my training program with IMGCA, Coach Bill took time to make sure I had all the reading to support my learning at my fingertips, gave me great advice on how to deal with new and challenging situations with my clients, and even took time to review my professional goals and marketing ideas. He was not only a teacher and coach during my educational process, but also a mentor.

Since graduating the final level of his program, Bill continues to check in with me from time to time, keeping in touch. Heís been very generous, remaining available to offer advice and ideas from his wealth of experience as a coach and athlete. This warmth has been especially meaningful during this particularly challenging time dealing with personal losses, as well as the pandemic. Bill Cole is great at making your training your own and being a truly professional support system.

Thank you, Bill. Itís been worth it!"

–Dr. Karla Steingraber
IMGCA Level IV Certified Mental Game Professional Coach, (CMGPC)
IMGCA Level III Certified Mental Game Master Coach, (CMGMC)
IMGCA Certified Golf Psychology Coach, (CGPC)
IMGCA Certified Tennis Psychology Coach, (CTPC)


---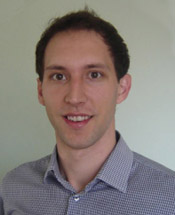 "Participating in the IMGCA Certification Program has been one of my best decisions. Bill's great experience in the field of mental game coaching is worth more than thousands of books. He has answers for each question and they usually come with an interesting story. What is more, he is doing it with ease. He enhances his student's mental game by his kind, professional approach.

It does not matter if you are an athlete or any type of coach. IMGCA Certification gives you all you need for building a strong mental game. So do not hesitate, make a decision and act."

–Lukas Piperek
Level I IMGCA Certified Mental Game Instructor
Former professional hockey player
Slovakia


---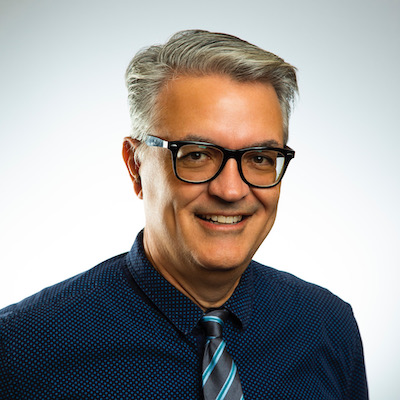 "I dabbled on my own for a bit in the mental performance space, just for my own benefit. However, a couple of years ago I made the decision to immerse myself in the profession. When I was looking at programs in the field to learn the craft of mental performance coaching, I found Bill Cole and the IMGCA program. What a gem this has been for my learning experience in the field! Working with Bill has been instrumental in not only my knowledge of the field of mental performance, but also in the practical applications that I use with my athletes. Bill does a tremendous job of helping to not only understand the theory but real-world applications of that theory that I can use when helping my athletes to be the best possible version of themselves in their sport.

Billís approach and teaching style is great for anyone looking to learn and apply it immediately. He is very understanding and goes over and above answering any questions that I have. I have a Masterís degree, however, Bill has been the best instructor I have ever had. What Bill has also done for me is instill a sense of inspiration to learn as much about the field as possible and to also know that I too can be a successful mental performance coach.

I would highly recommend Bill to anyone who is looking to learn and work in the field of mental performance coaching."

–Mike Mancini
http://www.topmentalperformance.com/
Level I IMGCA Certified Mental Game Instructor
Levell II IMGCA Certified Mental Game Coach
South Bend, Indiana, USA


---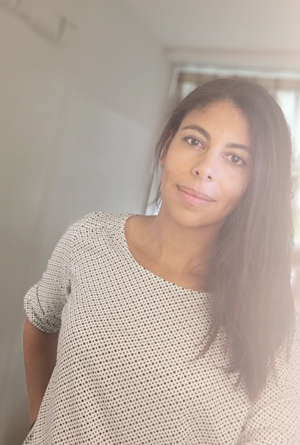 "Although I was already practicing hypnosis, brief therapy, and NLP, I was looking for expertise in the approach of mental preparation in the sport and artistic fields. I was delighted with the IMGCA level III certification process, including specialized certifications in Golf and Tennis, which took place during a 15 hour video call cycle, in a friendly, authentic, secure and live setting with you, dear Bill. This training allowed me to consolidate and grow my knowledge and confirmed my vocation in the field of mental training.

I would therefore like to thank you for your enriching contribution to my professional career. From now on, I am definitely convinced that I am moving into the sector that suits me best. I thank you for the motivating and generous support that I have been given, and above all for your advice, your listening, your encouragement and your confidence to share your private backroom resources accumulated through experience: each click leads to a new list of links to listen, read or watch.

Finally, I particularly appreciated your feedback and the concrete examples you shared, told as small illustrated stories to enliven every subject. This experience was very enriching and will necessarily help me to excel throughout my career. This certification makes me proud and I was delighted with the process."

–Caroline Michelin
Level III Certified Mental Game Master Coach
Sotogrande, Spain


---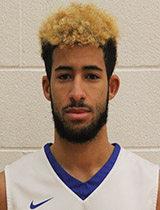 "There is no doubt in my mind as to how Bill Cole became so successful in the world of Performance Psychology and Sports Psychology. His ability to teach me in a way specific to my goals and to my past experience is what has made this process of getting my certification with IMGCA so amazing. The biggest takeaway I have gotten thus far from Bill Cole is to never stop being a sponge. He would often reiterate to me that he was learning from me just as much as I was learning from him. This statement humbled me to want to learn as much as possible to get to the point where my mentor is. This is a great certification for anyone looking to impact lives in performing better, not only in sports, but in life as well.

I will always be thankful for the care and attention that Bill Cole gives his students. This is different than any other program you can find due to the curriculum being shaped to fit you and your career needs. Bill Cole has a passion for teaching people to become mental skills trainers just as much as he has a passion for helping athletes who want to advance their mental skills. There is no other training out there like IMGCA."

–Dakota Patton
Level I IMGCA Certified Mental Game Instructor
Loveland, Colorado


---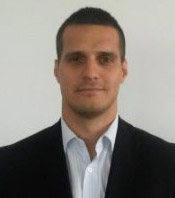 "As a high level soccer player and currently a Brazilian jiu jitsu trainer, I was always interested in the mental aspects of sportsman preparation. In my soccer career, there was almost no time devoted to this area. I personally felt the necessity to be educated in this area as I regard the mental game as important as physical preparation. I was looking for the appropriate online training that would fulfill my requirements. Finally I decided to participate in the course provided by IMGCA. I contacted Mr. Bill Cole just for a short chat to check the details of the course. Since the beginning he was very open and helpful. After 20 minutes chat, I decided to take part in the Level I certification programme. Every single class with Bill was simply excellent. He has provided me plenty of useful information that I have immediately applied in my coaching practice. As a mental game coach beginner, I appreciated the support and motivation that he always gave me. After successful completion of Level I, I decided to participate in the Level II certification programme. Bill was very flexible in his busy schedule and we mutually agreed on the time schedule for our teleclasses. Almost all the stuff I have learned in the course has been applied in my own coaching sessions.

Bill has been the best listener and educator that I have ever met! After the successful completion of Level II, I was able to start my own business in the area of mental game coaching. The decision to participate in the courses provided by IMGCA and to work with Bill was one of the best decisions I have made in the last couple of years. Bill is a great expert in the field of mental game coaching and I am honoured to work with him. Within 2016, I will further take part in Level III to become the master mental game coach and I know that Bill will be here to fully support me in this journey."

–PhDr. Michal Kopcan
Level II IMGCA Certified Mental Game Coach
Slovakia


---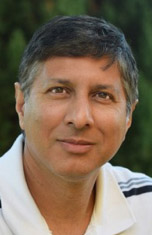 "I highly recommend Bill Cole if you want to learn the skills of teaching peak performance skills or get coached yourself. I am a board certified psychiatrist, and elite track coach, with an MA in exercise physiology and found Bill's teachings to be highly practical and relevant. He also has a wonderful style about meeting you where you are and helping you advance quickly. His experience, which he gladly shares, is second to none!"

–Armand Benjamin, MD
Level I IMGCA Certified Mental Game Instructor
Physician at Ventura County Behavioral Health Department,
Ventura, California


---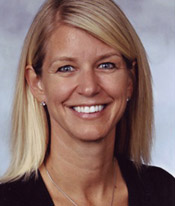 "In my 20 years as a volleyball coach I've attended numerous seminars and clinics through which I have gained valuable coaching techniques and strategies. However, the past five months of guidance and mentoring from IMGCA President Bill Cole have helped me gain knowledge and expertise beyond my expectations. Having gone through the IMGCA Mental Game Coaching Certification program during my coaching season, I was able to apply the mental strategies and techniques he suggested and immediately see the effects and positive results of his suggestions. Bill is professional, personable and always available for guidance and his encouragement to assess what I was currently doing from a new perspective gave me the support and courage I needed to try new ideas.

I would strongly recommend the International Mental Game Coaching certification program to anyone who is seriously interested in developing new and successful mental coaching strategies. It certainly made a positive and immediate impact on my volleyball program and I'm eager to share it with others."

–Suzanne Marble
Level I IMGCA Certified Mental Game Instructor
Head Volleyball Coach
La Conner High, Washington
Suzanne Marble's volleyball teams have won six state and academic championships, 13 league championships, nine district championships, with six top-ten state tournament finishes. She has been named Northwest A/B League Coach Of The Year a record 11 times, State Coach Of The Year three times, and All State Team Coach three times. Suzanne has taken her teams to an incredible 18 consecutive State Tournament appearances.


---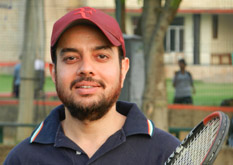 "The IMGCA mental game coach certification program is simply fantastic and has had a tremendous effect on my mental game. I can safely say that it has taken my tennis to the next level and most importantly, Bill Cole has equipped me with specific tools and techniques to help sportsmen achieve peak performance in their respective sport. I am an avid sportsman and have been a runner-up in my district tennis championship. Additionally, I am a former state level hockey player. My schooling has been from the prestigious Mayo College, in Ajmer, India, popularly known as 'The Eton of the East'. I have also represented the school team in hockey, soccer, cricket, squash and table-tennis. Currently my favorite sport is tennis and I am playing at a good level. I have been a part time tennis coach in my ex-school, helping young children look at sports and competition from a broader perspective. Tennis being more of a mental game, I wanted to make myself psychologically stronger to overcome my mental blocks and also to help young children enjoy and improve their game who very often get frustrated by over-exerting themselves, leading to 'Burn Out' in order to desperately reach the coveted top slot. This is when I found the IMGCA certification program run by Bill Cole and since then there has been no looking back.

Bill's program is simply excellent!! He has a deep insight on mental game coaching, and is inspiring, practical and supportive. Bill has specific tools and techniques for each aspect of mental game coaching which are easy to understand and apply.

The best part of the certification program is that it is tailor-made, customized and personalized to each student. It is not a 'one size fits all' which needs to be finished in a specified time limit. It is very flexible and student specific. The videos, audios and articles are all top class and easy to access.

Lastly and most importantly, the IMGCA certification program helps in achieving peak performance through understanding and reaching the 'zone' as often as possible. These zone conditions can be practiced and reached in doing our daily activities. This leads to doing things more passionately, excellently, with more awareness and in a focused way, avoiding unnecessary mental dissipation of vital energy. Surely a grand road to a better world!!"

–Kulwant Singh
Level I IMGCA Certified Mental Game Instructor
Ajmer, India


---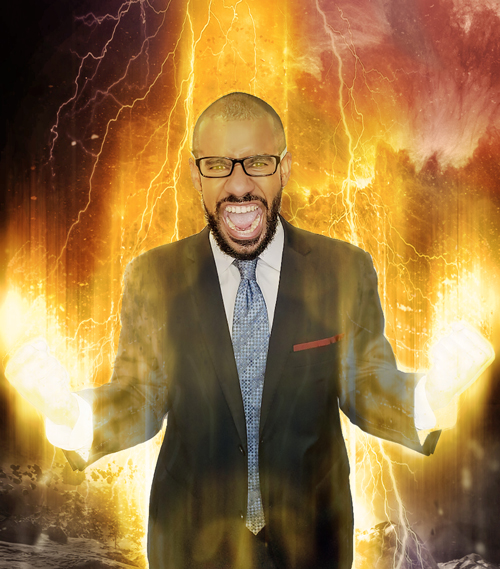 "Far from a myth, Bill Cole is THE MAN and LEGEND of mental game coaching. Every step of the way through the IMGCA Certification Training Program, Bill was well-equipped to provide me with a systematic coaching process for a unique niche of mental game coaching that I'm developing for law students. His approaches and techniques to help law students with optimal mental preparation for exams were eye-opening and game-changing for me. If he can do this for me, he can undoubtedly serve whatever your needs and aspirations are for mental game coaching!"

–Lamarr Martin
Level I IMGCA Certified Mental Game Instructor
Atlanta, Georgia
www.lawstudentencourager.com


---
"I have been a Family Practitioner for three decades, and I decided to add a new specialty to my medical practice, mental performance coaching. I have no words to explain the levels of confidence and knowledge I have gained from IMGCA training. After Level I training I am so confident I feel I could become the mental game coach of a major pro sports team.

I am already utilizing mental game coaching methods in my practice.

Bill Cole is a magnificent director of mind, and he has created a winning environment for us to learn the concepts, skills and tools of mental game coaching. He is very knowledgeable and very helpful. Bill is a thought leader in the mental coaching world. He has been mental coach in over 75 sports, and has been mental coach or consultant to Olympic athletes who have won bronze, silver and gold medals.

The IMGCA certification program is a mental training encyclopedia. The private certification backroom area has hundreds and hundreds of articles, audios, videos, lectures, seminars, TV interviews and many mind-blowing subjects. There are over 80 hours of audio recordings alone. The learning never stops with my certification. Even though I have now graduated, I have continuous access to all this great mental game content, 24-7, and IMGCA is adding new material all the time. The IMGCA training program is incredibly comprehensive in its scope.

I am now confident I can assist many different types of sportspersons as a mental coach and I thank Bill for that. I thoroughly enjoyed level I training. I strongly recommend IMGCA certification to every coach and every athlete who wants to build a world-class mental approach."

–Dr. Lingappa S. Yuvaraj
Level I IMGCA Certified Mental Game Instructor
Family Practitioner, Obesity Consultant
St. Lucia, West Indies


---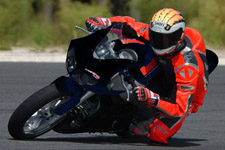 "For the past 10 years I have been in the motorcycle training business, educating more than 6,000 riders. In addition to my training school I have also been actively engaged in motorcycle road racing and long distance motorcycle competitions. I was extremely fortunate to get involved with Bill Cole, and his IMGCA certification training program. Bill's program has helped me immensely in all facets of my life. His extensive business experience was invaluable in helping me grow my business and secure more sponsorships for my motorcycle adventures. His mental game techniques have helped me to become a better motorcycle rider. I have discovered that I am much more prepared mentally, which translates to a better performance on the track. Along with his guidance I have become a better educator myself. I simply do not have the words to express my gratitude to Bill for his guidance, and I would not hesitate to recommend him to any athlete who is looking for that performance edge."

–Chris Carr
Level I IMGCA Certified Mental Game Instructor
Professional Motorcycle Racer and Trainer
Atlanta, Georgia, USA
www.TwoWheelAdventures.com
Chris Carr put Buell Motorcycles in the world record book by riding from Key West, Florida to Prudhoe Bay, Alaska in 8 days, and in 2008 the same itinerary in 106 hours. He is the author of the book "Street Riding Secrets". In 2010 Harley Davidson USA asked Chris to be the first person to ride the brand new XR1200X, in the 7,000 mile Hoka Hey Challenge motorcycle rally, which started in Key West, Florida and finished in Homer, Alaska.


---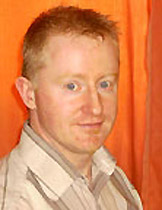 "My name is Alan Kane and I took the level I IMGCA mental game coaching with founder Bill Cole. I have been in a clinical Kinesiology practice for many years and also hold 2nd degree black belt in Korean martial arts. I have practiced martial arts for over 20 years. My passion is helping people to relieve pain from their body and improve performance, on physical, mental and emotional levels.

I undertook the training to broaden my knowledge of the mental game of "Life". I found the training and one to one coaching with Bill Cole to be absolutely without doubt excellent. I was able to gain a great understanding from our calls with Bill each week.

Bill is an expert in his field and can pitch the training at just the right level for each student. I found he met me perfectly with where I was on my learning and helped to accelerate me to certification very quickly.

I found the website material and archives to provide endless material for reference and also to help formulate trainings for my clients. Without any hesitation if you are interested in learning about mental game coaching this is the place to be, stop your search now and get on to the programme."

–Alan Kane Dip K, APBP
Level I IMGCA Certified Mental Game Instructor
Pain Relief Clinic
Ireland
www.alankane.org


---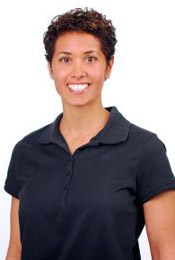 "I'm so pleased I chose IMGCA for my mental game coaching certification! Bill Cole exceeded my expectations as an instructor and facilitator.

Certainly, all that I have learned will enhance my coaching business. Bill's expertise and experience was evident in every phone conversation and email correspondence. He not only answered every question I had (and I had a lot!) throughout my training, but made sure questions were answered thoroughly and he gave specific scenarios and examples of what I may encounter while coaching. Bill helped me prepare a presentation where I received very positive feedback from athletes. I owe it to Bill for all the insight he gave me with public speaking and talking with a team versus a single client.

Bill customized my training to how I will be using it in the field. This was important to me because of the type of coaching business I have. There is such a wealth of information in the IMGCA certification program, it would be easy to be overwhelmed, but IMGCA has a Quick-Start Guide that directed me to the core, critical content, and I was able to rapidly get up to speed. There is so much deep content in the articles, checklists, audios and videos, that I will be coming back to the website for many months to come.

This certification process is excellent because you can access the materials online, anytime! I read articles daily, listened to teleclasses while cleaning the house and in the car. There are so many resources available aside from the one on one conversations with Bill. I plan on continuing my training with Bill to be certified in the higher levels of IMGCA because of the positive experience with IMGCA's program."

–Julie Merrick
Level I IMGCA Certified Mental Game Instructor
Camarillo, California


---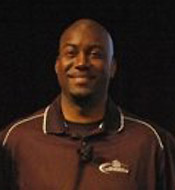 "The IMGCA Certification program has probably been the best investment I have ever made in terms of wanting to learn a practical way to teach the mental game. My time with Bill Cole was extremely enjoyable and productive. Not only did he help me understand the mental game further, but more importantly, he helped me outline a step by step approach to working with athletes. It only took a few minutes into the first training session for me to know that Bill Cole is committed to helping you excel as a coach.

Another wonderful aspect of the program was the fact that it wasn't a cookie cutter, one size fits all program. Bill worked with me one-on-one to be sure that he met me at the point of my need. The tips, strategies, and handouts that are provided only added an extra touch to an already great program. This certification will pay for itself if you simply apply what you learn throughout the training.

The IMGCA Certification program exceeded my expectations and I fully recommend it to anybody who is or wants to become a Mental Game Coach."

–Kevin Nathaniel
Level I IMGCA Certified Mental Game Instructor
Mental Strength Coach/Consultant
The CHAMP Factor
Memphis, Tennessee, USA
---
"I had the pleasure of receiving my certification as a mental game practitioner from Bill Cole, Founder and President of the International Mental Game Coaching Association. Bill is a master at breaking down complex sport psychology terminology and techniques into plain language through the use of some very clever analogies that really hit home for me. He is very real in his approach in that he does not speak over your head, but instead listens to your questions and helps you develop a better understanding of the mental game and how you can be of assistance to increasing your client's performance in his or her sport. His professional and encouraging nature gave me the confidence that I could have an impact in this most important and often under-addressed realm in sports. For anyone looking to improve their skills in the mental game, the IMGCA certification program is very highly recommended."

–Ryan Long, MSW, CPT, SSC, CMPES
Certified Mental Game Instructor
www.attainablepeakperformance.com


---
"My IMGCA mental game certification training program has taught me, among many other lessons, that everything I do and say as a coach and teacher influences the behavior of the young athletes I have been given the privilege to work with. With Bill Cole's expert guidance I have become a more effective leader, communicator and coach/teacher-his mentorship has proven to be invaluable in my quest to develop confidence, focus and mental discipline in the young football players I work with. And in developing these mental skills the players have improved their on-field performance, which has equated to more success as a team-and they have also begun to transfer these skills to other areas of their lives, such as academics and social relations.

It has also provided me the tools to train other coaches to do the same with their players. As a result, I was asked to speak at a youth football coaches meeting, and have been asked to host a coaching clinic next spring. I have also been asked to speak to the coaches and players of a youth Lacrosse team, which tells me that IMGCA philosophies and mental training methods transcend any particular sport and can help both players and coaches develop skills and set and achieve goals that bring success both on an individual and team basis.

I've never met a coach who denied the relationship between an athlete's mental approach and his/her performance in practice and competition, and I strongly encourage and recommend the IMGCA certification program as a means to teaching themselves, other coaches, and the athletes they work with how to put the two together. English philosopher Alfred North Whitehead once said that "education is the acquisition of the art of the utilization of knowledge". Whether you've been coaching for 20 years or have just begun, Bill Cole and IMGCA certification training can and will help you utilize cutting-edge mental game approaches and make you a better coach."

–Phil DuBois
Level I IMGCA Certified Mental Game Instructor
Former professional football player, NFL Washington Redskins
Longtime Youth Sports Coach
Springfield, Virginia, USA


---
"I just wanted to let you know how pleased I am to have gone through the IMGCA Certification process with you. As a past professional athlete, I wish I would have been smart enough to realize the benefits of the mental game. I can't begin to tell you how much I have learned from you in our in-depth conversations. Your expertise in the subject I really believe is among the very best. Your program was very beneficial in that I wasn't just given a manual and told to fill it out as I see in some certification classes. I was very interested in the process of learning and implementing the mental game and you have done a fantastic job in covering all the bases. I know this certification will put me on the right path to be able to teach the skills necessary for my students to achieve higher success in reaching their ultimate dreams. Thanks again for all your help!"

–Billy Fritz
Level I IMGCA Certified Mental Game Instructor
Former Professional Golfer
Dallas, Texas, USA


---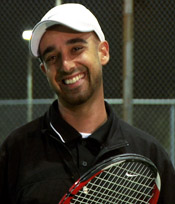 "Attention all tennis coaches! I have found what you all have been looking for! This is a course that all coaches in all fields should consider taking if they want to be the best in their profession. Too many coaches focus on many aspects of their sport except the most important -- The Mental Game. If 90% of all sports is mental, then why aren't more coaches lining up at the door to learn the mental side of their sport?

Bill Cole is an expert in the Mental Game. His achievements as an international mind coach, top-level champion athlete, and his background in academic sports psychology and clinical psychology work are infused throughout this training. He gave me down to earth, practical tips and tools I am using now. The IMGCA certification training program bypasses the theory and fluff that many books have, and he customized my IMGCA program for what I need, now.

This certification will really help me gain more credibility and visibility in the tennis coaching and teaching world.

I wanted this training to learn how to deal with some critical issues in my teaching and coaching business: communicating with difficult personalities, managing big egos on a team, teaching concentration across all skill levels, creating rapport with new students, breath control, the inner game, helping people raise their personal awareness so they can change, how to make students self-accountable in lessons, how to motivate students and how to understand and teach the real fine points of the mental game.

I have been fortunate to learn parts of the mental game as a junior tennis player. However the Mental Game of coaching is very different from learning the mental game as an athlete. He has also helped me manage my ego while coaching. Like me, young coaches think they know everything. I have learned in the past few months that there is still so much to learn in becoming a great coach. Bill has taught me detailed techniques that will better prepare my students for the struggles they will face in a tennis match.

Because I am about to open a tennis academy and will be returning to coach a high school team this year, I will need many of the skills of the mental game that Bill has taught me. These skills are useful for individual coaching and for larger groups. In my mind you can't really call yourself a coach unless you have had some sort of mental game coaching!

Thanks Bill for everything! I can't wait for some of the situations we have talked about to appear so I can use my new coaching tools. There is no doubt in my mind that I will continue learning all I can about the mental game!"

–Ashvin Soin
Director, Breakpoint Tennis Academy
USPTA Certified Tennis Professional
Saratoga, CA


---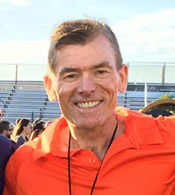 "My name is Patrick McArdle. Before taking the IMGCA level one certification course, I looked into other mental training certification programs. For the design alone, not just to mention the price, I found IMGCA to be the one for me. The IMGCA certification allowed me, unlike some other programs, to work directly with the teacher, Bill Cole. Each session is geared personally to your needs and goals. In each session, you send a note about what you wish to examine in the field of sports psychology. Bill sends you back a prep sheet. You then meet on the phone or by video for at least an hour. There is a lot of back and forth discussion and Bill really is a great teacher. He takes the time to make sure you get and understand the golden nuggets of sports psychology he is handing you. Then you make a plan for how you will use these nuggets.

Another great aspect of this certification program is the vast library of other phone conversations listed by topic. So rather than spend your time with Bill asking about how to deal with, say, bullying coaches, you can listen to a conversation he had with another student about just that topic. The information on there is amazingly diverse and valuable.

In your final project, you can pick almost any aspect of sports psychology and any format and put something together that is useful and designed for yourself. I found the way this course was designed eliminated the fat and got right to the meat of what each student needed.

Finally. Bill will write up a PR piece that is so positive and glowing you will not believe it is about you. It is useful for any future clients or business.

Bill Cole has an amazing background in sports psychology and has been involved in this field virtually from the beginning of it coming into the public forum. Yet he can relate to the novice in a way that is not condescending, but is kind and helpful. I cannot recommend this course more. The small price versus the tremendous opportunity to grow and learn from an experienced and giving teacher makes taking it a no brainer."

–Patrick McArdle
Level I IMGCA Certified Mental Game Instructor
Physical Education Teacher/Coach
West Babylon, New York, USA